Fri Apr 24 '20 Announcement
over 1 year ago – Fri, Apr 24, 2020 at 05:59:03 PM
Dear fellow air breathers,
We're going through final testing right now, and everything is looking solid. ? We just went Gold Master on our firmware last week and are shipping out our first batch of production units to some lucky beta testers and some of our Mila Cares package recipients next week.  We wish we could get them to all 248 of you who signed up to be beta testers (that's amazing, thank you!!!), but we had to trim the list down due to air freight costs.
That's the good news. The bad news is the unprecedented demand for personal protective equipment (PPE) has resulted in the Chinese government placing restrictions on all melt-blown fabrics, the raw material behind HEPA filters and N95 masks.  Similar measures have been taken across the world, and some governments have banned the export of these materials altogether.  ? 
Thankfully, we pre-ordered all our stock in anticipation of the demand so the skyrocketing costs haven't affected us too much. But the restrictions are wreaking havoc on our filter manufacturer's supply chain. In addition to absorbing the increase in costs, they are reaching deep within their network of suppliers to responsibly secure the melt-blown fabric needed. 
What this means is that instead of shipping out all units on April 30 at once, we will stagger shipments starting on May 15 through May 30, barring any unexpected issues that come up with this initial production run. We don't expect there will be, but COVID-19 has put us all in uncharted waters so we want to be transparent with any uncertainties.
We hate these delays as much as you, but our suppliers are managing a supply chain that's been turned on its head over the past few months. We recognize/applaud how hard they have worked to rebuild the pieces since reopening last month while taking on additional safety measures to keep everyone healthy.
The silver lining in all this is that when you lock a bunch of engineers in their homes for a few weeks, they can be quite productive. ? Here are a couple things we have been cooking up over the quarantine ...
We had a sound designer add a series of tones for different Mila interactions. He didn't have much to work with because Mila just has a simple piezo speaker, but he's like the Mozart of beep tones. ? We think you'll like it. 
Mila received her final lens.

 
Here's a sneak peek of the final result as snapped on our iPhone.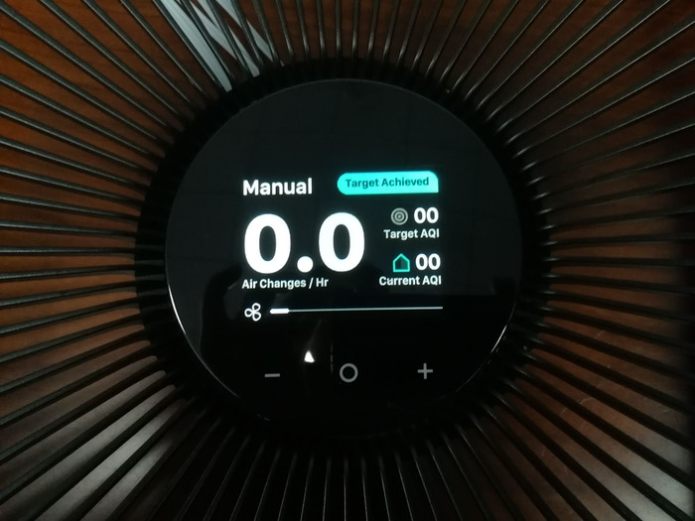 We gave Mila bamboo legs. 
We swapped these out for the earlier wooden legs because they are sustainably grown.
 We finalized our packaging. It looks epic. ?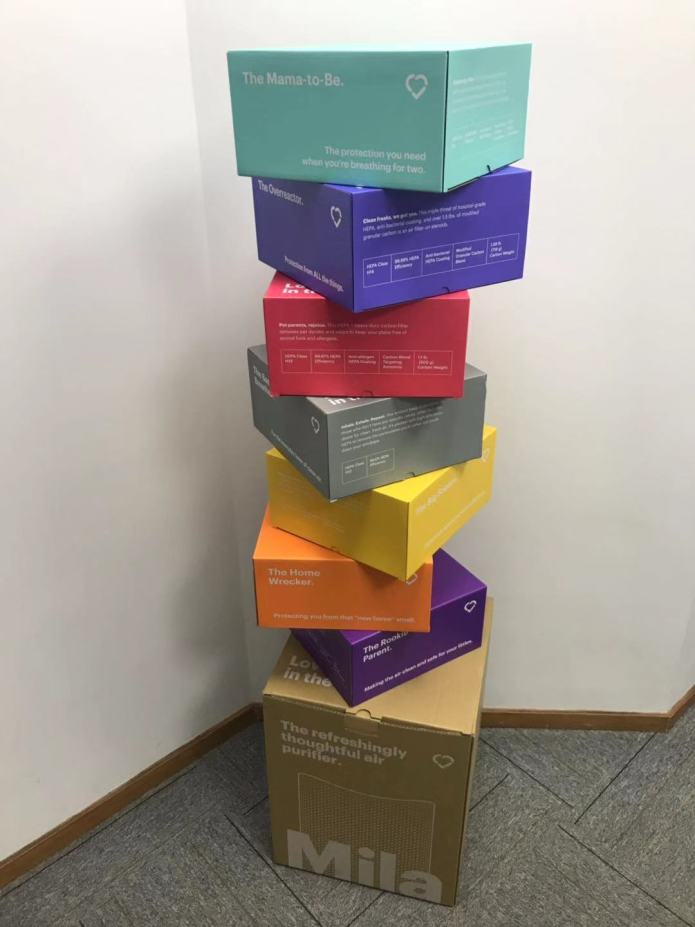 Mila was always pretty smart, but unlike some of us, she is really thriving in this new home schooling environment :) We've rewritten big chunks of the control system to make it faster, more robust, and way smarter. Part of that is we've enabled it to improve its predictions over time. We've also made some pretty good progress on a super secret feature we might have let slip once or twice. That feature may be ready for launch. 
 

We put Mila in the Thunderdome 

⚔️ 

with Molekule to get some head-to-head tests.

 
A ton of you have asked us for our opinion on Molekule. We've tried to be polite in expressing our reservations because Mila is a ? not a ?. More importantly we didn't have any real test data. Our opinions were based on a) reading their studies (which we felt were misleading), b) the Wirecutter and Consumer Reports reviews (which were bad), and c) the recent report from the advertising watchdog National Advertising Division (NAD) which rejected all 26 of Molekule's 26 marketing claims (which is really bad). 
But as you know, we're big fans of specificity so we decided to put Mila and Molekule in the Thunderdome test chamber for the past couple weeks. ⚔️⚔️  We ran a whole range of tests and this may be one of the most comprehensive third party studies ever done on Molekule, as neither Wirecutter nor Consumer Reports have access to the type of test chambers we do. 
We'll be sharing our findings with you in a separate update, but in a nutshell, Mila blew Molekule out of the water. It wasn't even a fair fight. In fact, we redid some of the tests because we actually didn't believe the results the first time. The results for Molekule were worse than the worst reviews said it was.  Stay tuned for the full, detailed report.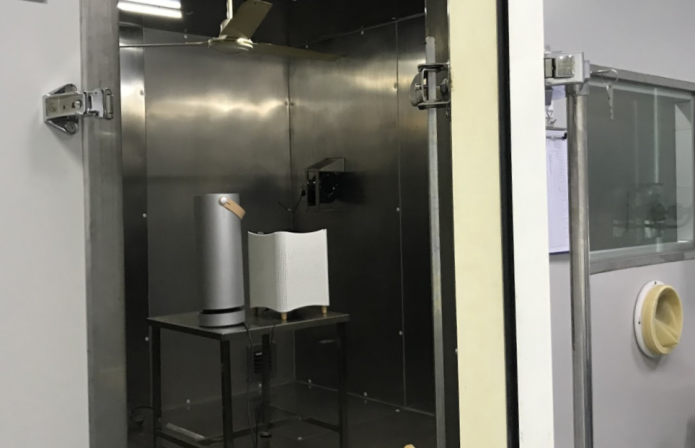 We've got a couple more in the works with Dyson and Coway right now. 
We know these are challenging times for everyone, and we hope you and your families are staying safe and healthy.  We'll continue to share updates as we have them, including weekly production updates in our comments. 


Stay safe ??
The Mila Team